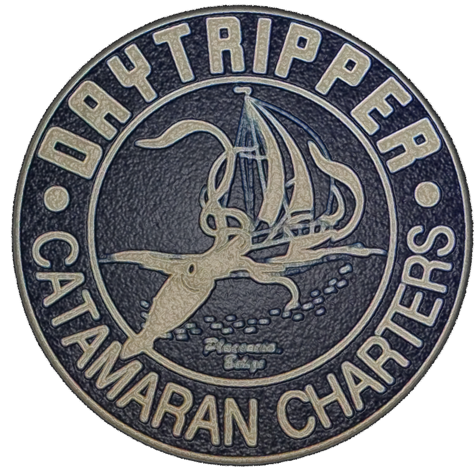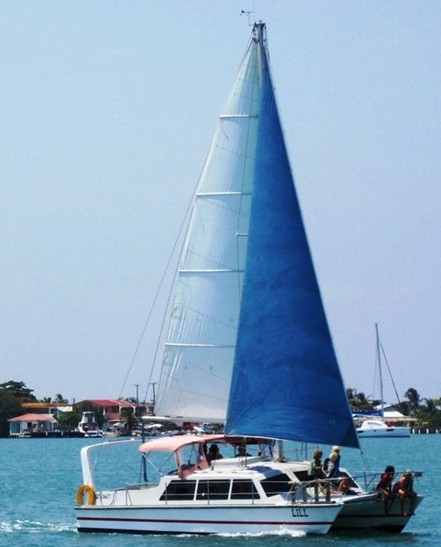 "Lill"
"Lill" is an 8 meter catamaran with a small cabin including a head, galley, and berths for five.  The deck has plenty of space to move around and we have cushions on the seats and room to get out of the sun.  Maximum capacity for day trips is 10.  Lill has a cruising speed of 5 to 7 knots so time must be taken into consideration for further destinations.
PRIVATE CHARTERS AVAILABLE STARTING AT $680U.S.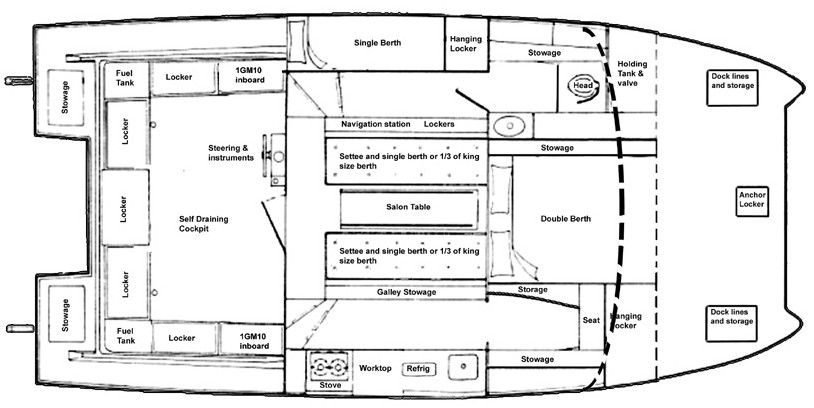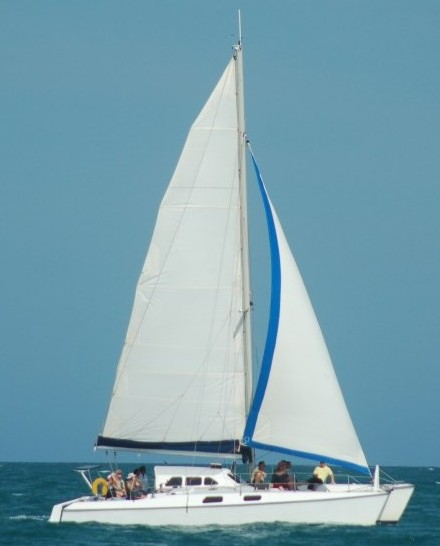 "Punchy"
"Punchy" is a Louisiane Catamaran reaching over 12 meters in length. There are two large double cabins complete with private heads. The galley is complete with refrigerator and is sufficient to seat 8. The front trampoline is great for relaxing under the sails. A very stable platform limits the boats heel and can be expected to sail at 8-9 knots.  We are able to accommodate large groups aboard but try to limit the number to 10 for charters when booking multiple groups.
PRIVATE CHARTERS AVAILABLE STARTING AT $1020U.S.